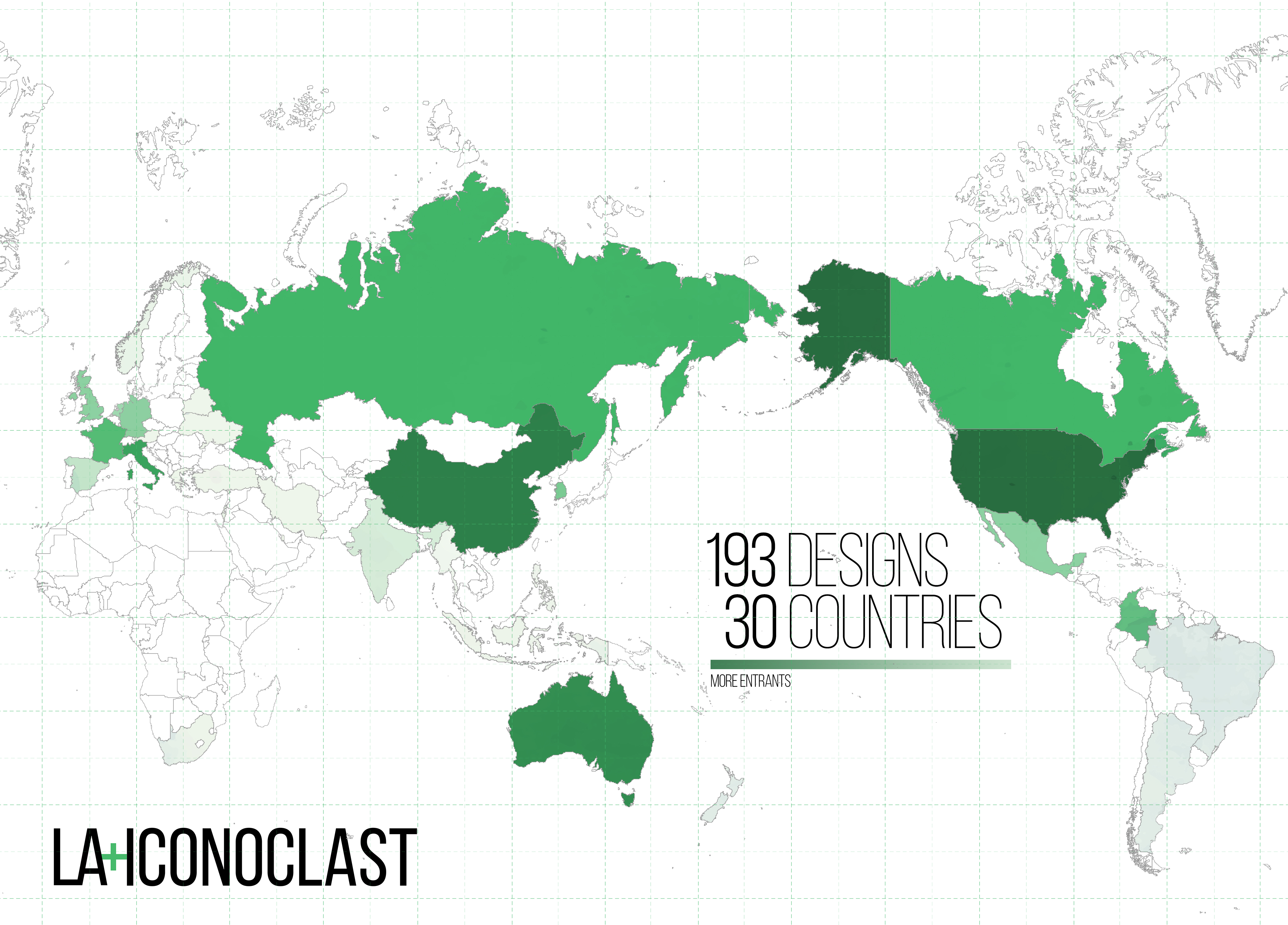 "From megastructures to new ecologies and radical ideas for democratizing public space, the LA+ ICONOCLAST winning entries show howdesigners can move beyond the status quo of picturesque large parks and embrace the challenges and opportunities of the 21st century."

- Jury Chair, Richard Weller
The LA+ ICONOCLAST design ideas competition asked designers to reimagine Central Park to explore questions of how we represent nature and how we think about public space in the 21st century. There were 382 entrants from 30 countries, with a total of 193 designs competing for a share of $20,000 and feature publication in LA+.

LA+ ICONOCLAST's jury comprised Lola Sheppard (Partner, Lateral Office), Charles Waldheim (Director, Office of Urbanism at Harvard GSD), Jenny Osuldsen (Partner, Snøhetta), Geoff Manaugh (Author, BLDGBLOG), Beatrice Galilee (Curator of Architecture + Design, The Metropolitan Museum of Art), and Richard Weller (Professor and Chair of Landscape Architecture and Urbanism, University of Pennsylvania).
Each of the five winners will receive $4,000 in prize money plus feature publication in LA+ Journal's forthcoming LA+ ICONOCLAST issue (out Fall 2019). The five winners are:


Tiago Torres-Campos
Edinburgh, UK

John Beckmann, Hannah LaSota + Laeticia Hervy
Axis Mundi Design – New York, USA

Chuanfei Yu, Jiaqi Wang + Huiwen Shi
South East University – Nanjing, China

Joe Rowling, Nick McLeod + Javier Arcila
e8urban – Sydney, Australia

Song Zhang + Minzhi Lin
Song + Minzhi ­– Shanghai, China




The jury further awarded 10 honorable mentions, which will also be published in the Fall 2019 issue of LA+ Journal. The issue will also interviews the jurors, a feature essay by the author of Large Parks Julia Czerniak, and a selection of notable entries making up a compelling and diverse salon des refusés.



LA+ Journal thanks everyone who participated in the LA+ ICONOCLAST design ideas competition. To stay informed of LA+ news including future competitions, join the LA+ Journal mailing list.

We'll be publishing the winning and select other entries in the forthcoming LA+ ICONOCLAST issue. Subscribe to LA+ Journal for just $29.90/yr (two issues) to see whether your design made it into print!